COSMO

Voice | Mobile | TV | Automobile
Cosmo is the proposed name for vtap Instant Video's consumer offering. It is an Android,  IOS, Windows 8 app that takes focusses on voice to interact with TV and connected devices in general.
Start talking to Cosmo and it starts giving you results or starts talking to you about getting to what you want, just as a friend would, except Cosmo knows a lot more about movies, shows and videos.


Focus Group - Use of Voice


A focus group was conducted to generate product possibilities and get initial insights, - in the development process, for use of voice to interact with TV and connected devices in general.
PARTICIPANT PROFILE: Two groups | 14 participants | Age:18 - 40 years
A strong desire for the new, sociable & heavy media consumers (TV, cinema, Internet). Want easy connectivity between devices. Use Siri or Google Now regularly, depending on the mobile phone. Use multiple social media services and are subscribers of streaming services.
KEY FINDING:
A desire to simplify and an ability to multitask, using voice. Voice is seen as a very useful, non traditional and complementary hands-free interaction with devices across locations, and activities for efficiency and convenience.
Suggestions should be such that it learns from you and has suggestions only for you.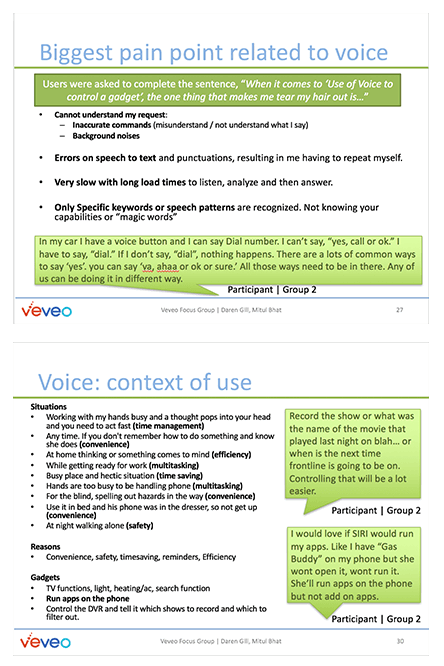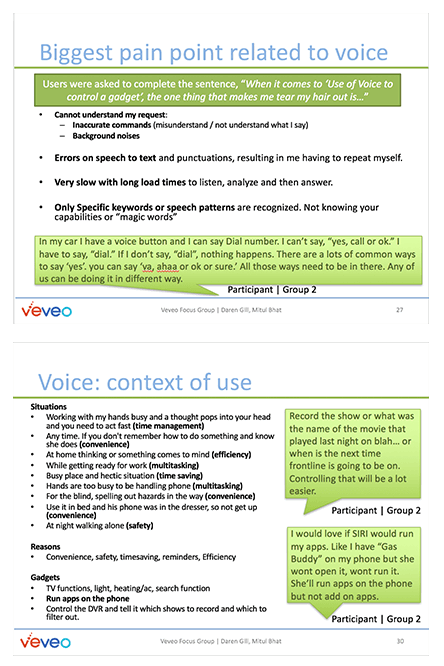 New Information Architecture
Based on the findings of the focus group, a new information architecture was created for the cosmo app. The focus was personalized delivery of curated content and easy access to content through voice or natural language search.


Voice UI Detailing - Three states of microphone icon
Three states of the microphone in action were detailed. These were defined to keep the user informed and engaged once the microphone was invoked and voice UI activated.
Cosmo - Google TV concept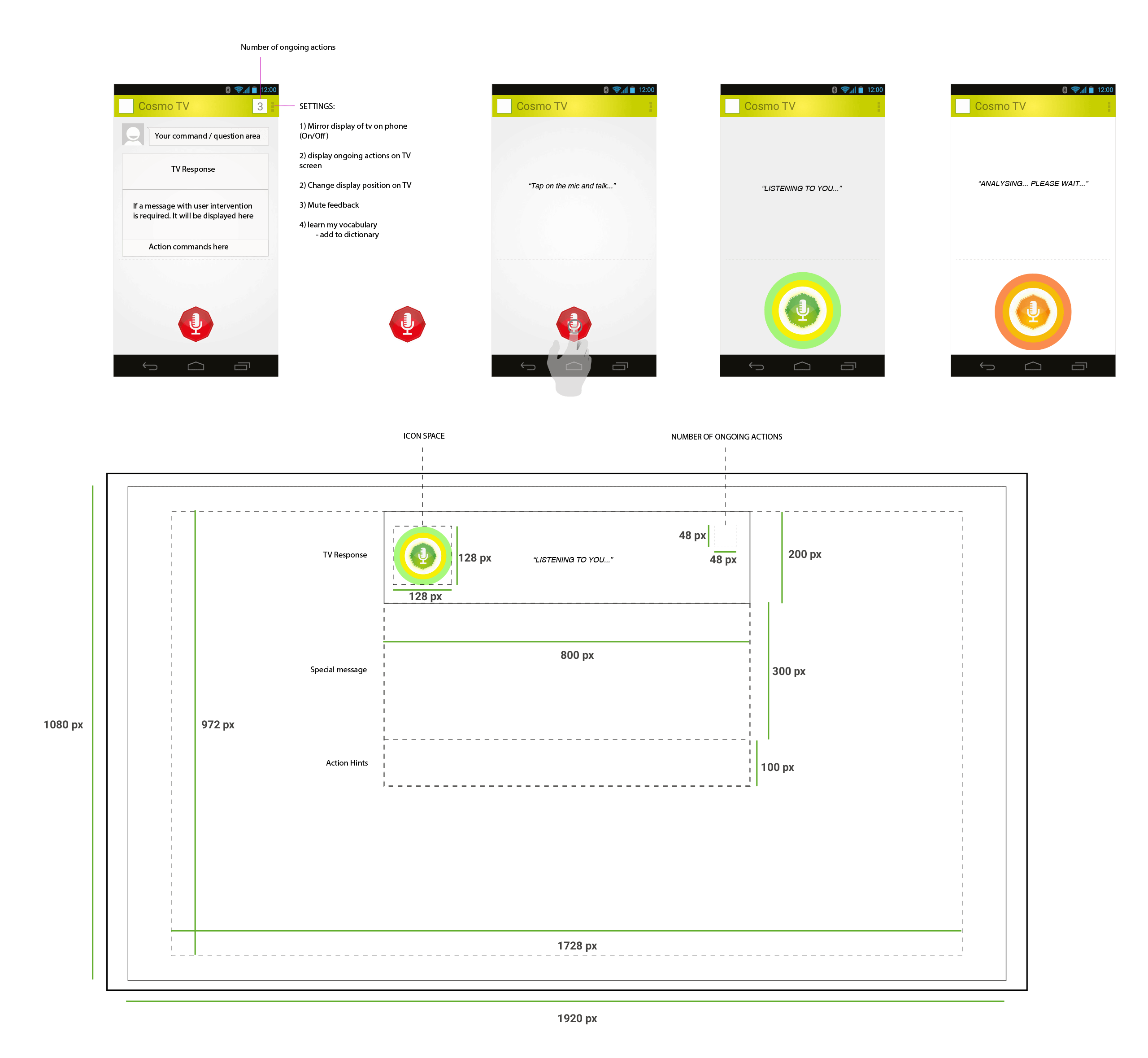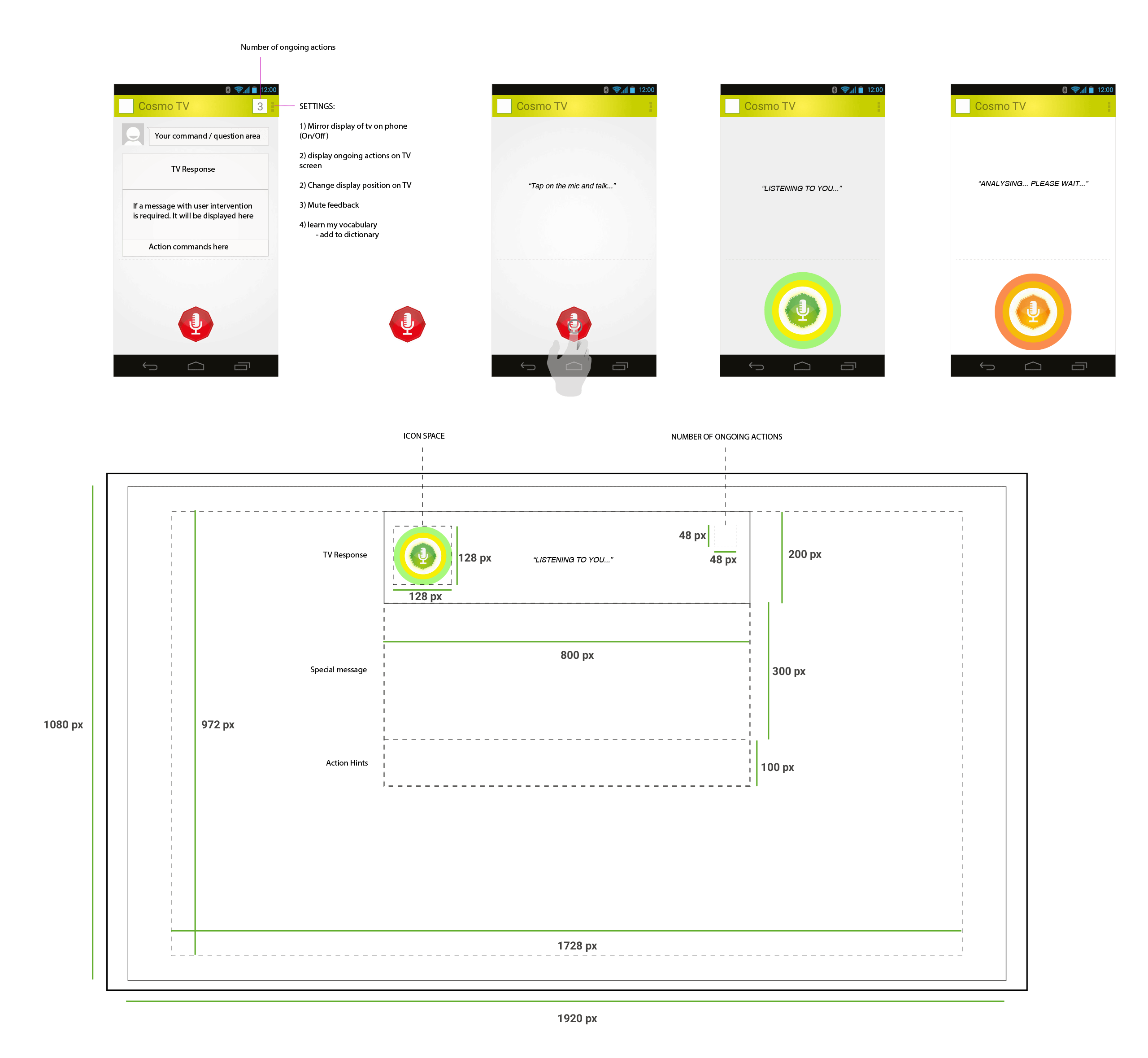 Cosmo - Windows 8 concept


Cosmo - Android and IOS concept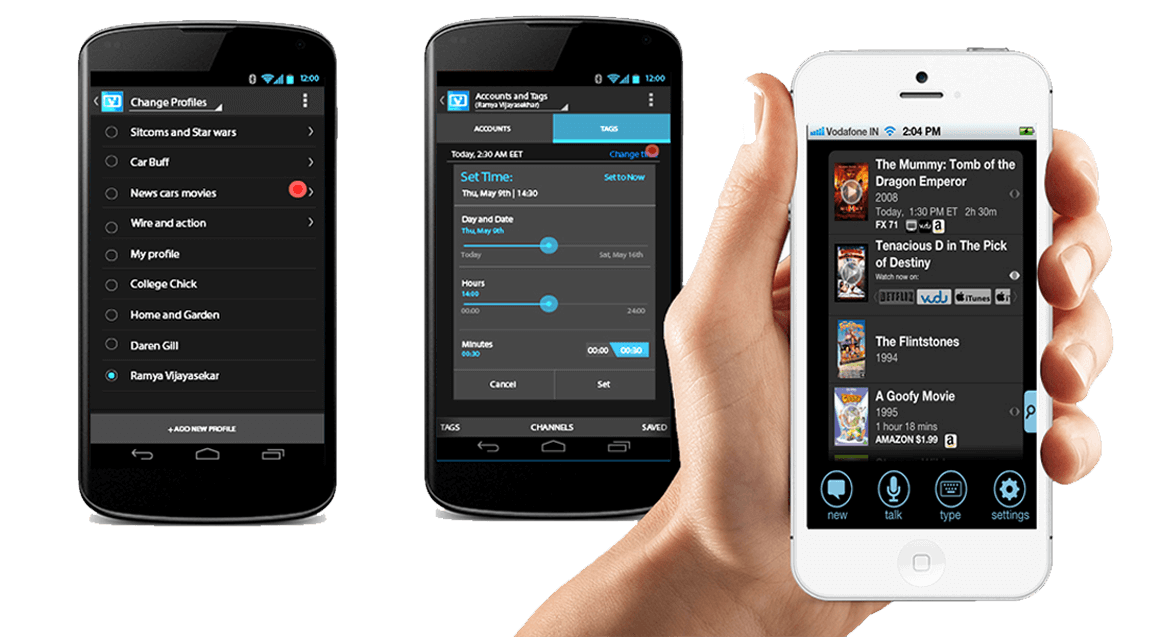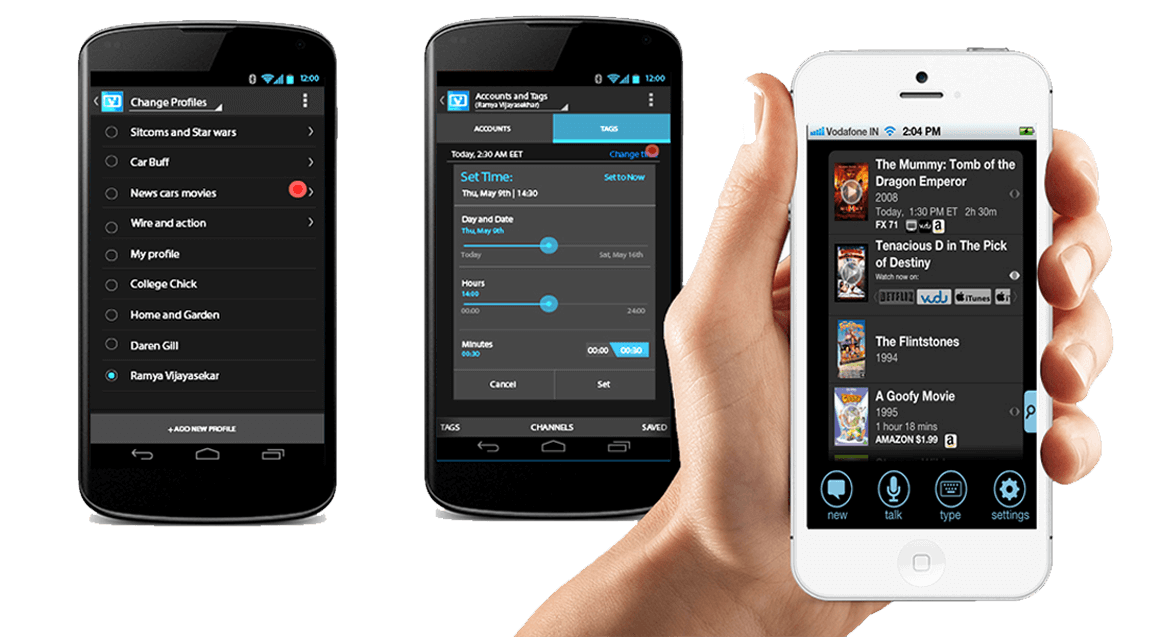 Demo - Veveo Conversational Interface for video